Sep 7, 2017
I Studied Abroad at Rochester
International students have been an integral part of the University of Rochester from its earliest days--a new exhibition celebrates their contributions
Our first student to enroll from continental Europe was Simon Tuska (Class of 1856), and the first from Asia was Theodore Thanbyah (Class of 1871).
Simon Tuska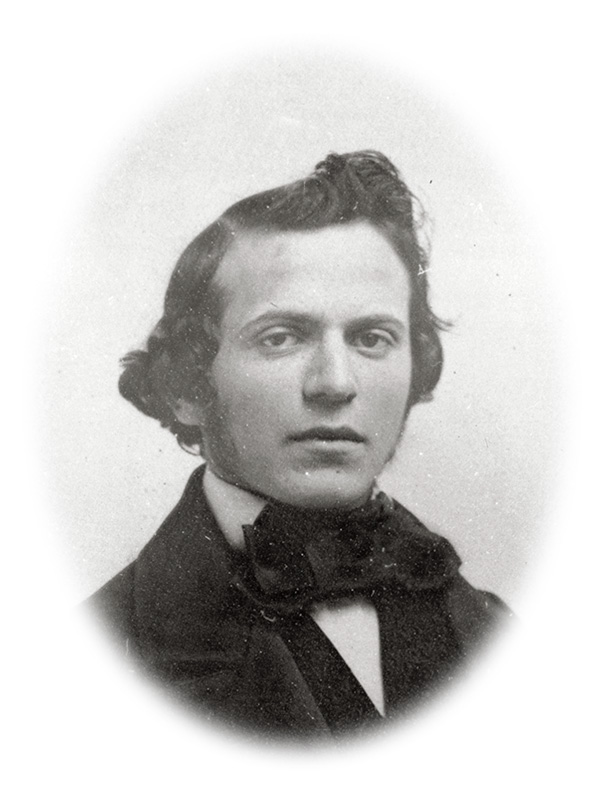 Born in Hungary, Tuska moved with his father to the United States in 1850, joining his older brothers in Rochester. The elder Tuska became rabbi at Temple B'rith Kodesh, which was founded in 1848. Simon was awarded one of the first scholarships offered by the University to city students.
Tuska is notable also as the University's first Jewish student and as our first student (or alumnus) to publish a book. His pamphlet, A Stranger in the Synagogue (1854), was written to answer questions he received from classmates, professors, and others about Judaism and its rites. At this time, it was customary for each senior to give a short speech at commencement; Tuska's 1856 oration was written and delivered in Greek. Entitled "Ο Κοσμοπολίτς," it hints that the subject concerns acting as a citizen of the world. The as-yet untranslated manuscript is in his alumni file.
To train for the rabbinate, Tuska went to Breslau, Germany (now Wrocław, Poland), and is thought to be the first American to study abroad for that purpose. Tuska believed that Jews of his generation, raised in America, would expect their rabbis to preach in English; upon his return to the United States, he gave sermons in Rochester and New York, and then found a receptive congregation in Memphis, Tennessee, where he served until his death in 1870 at the age of 35.
The exhibition in the Great Hall of Rush Rhees LIbrary, on view through August 31, 2017, examines the stories of undergraduates who came to study at Rochester from all over the world, bringing with them their experiences and insights, and making the University "ever better."